WE HAVE PUPPIES in our Nest!!!!!!
I've been awake since 1:09 a.m. acting as doggy doula & midwife to our precious Chocolate Labrador Retriever, Caia (pronounced Ki-a – short a).  We were ready for 8 pups, but only 7 made it.  I was heartbroken when the third pup didn't make it.  I tried with all of my might to will him alive, but I eventually had to let him go.  I tried all day not to let the sadness overshadow the joy of the birth of 7 that did make it.  I'm doing better now, but I still wish he had made it.  In the end, we have 4 females and 3 males squeaking away in our basement.  All are doing very well.
Being present for this process was actually one of the items on my "bucket list" and I'm so happy I made the decision to have them here.  My in-laws have bred labs before and offered to take Caia when she was ready to deliver (considering we already have a full load of duties with 3 children), but I really wanted to be a part of it and experience it.  I'm so glad I have!  I look forward to watching them grow and taking care of them for the next 8 weeks until they're ready to go to their new homes.  
I apologize for the delay in getting the link party up and running today, buuuuuut it's kind of been an extra-ordinary day around here, if you hadn't noticed!  So let's party, shall we?
_________________________________________________________________________________
Now let's get on with the party.  Better late than never, right?
Visit the links that catch your eye and click "like" if you dare!!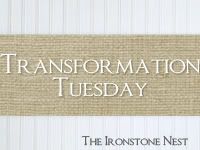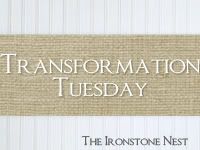 Here are the rules:
1.  Please become a follower or email subscriber of this blog.  I thank you for the support!

2.  Please link to something that is relevant to this blog's topics (please feel free to link up to 2 projects).  For example, a remodel, room reveal, before & after, craft, or DIY project.  No businesses or Etsy shop links please.  This is for projects ONLY.

3.  Link to your specific post, NOT your home page, please.

4.  Please add the Transformation Tuesday button or a link to this post to your post so more people can learn about the party . . . the more people that see the button, the more people that will see your posts, and therefore, your blog!

5.  Please check out a few other linked projects and be sure to "like" the ones that catch your eye because features will be chosen based on the number of views/likes it receives!
Thank you for reading!

XOXO
Laura
Americans who are facing divers heartiness problem, such individuals can get medicines from the Web without order. To buy remedies online from a having a good reputation source is safe. People get millions divers medicaments online. Far-famed are medicines which are used to reduce treat hurt caused by cramp etc. There are varied other medications. What about how does cialis work and sexual health problems? Likely every man knows at least something about Does Cialis Work. Also known as erectile malfunction is defined as the inability to attain an erection suitable for intercourse. Luckily many problems with sexual soundness can be solved. Sometimes men who drink excessively like amphetamines find it embarrassing to get an erection and turn to erectile malfunction medicines for a temporary solution. If you have unpleasantness getting an erection, it's vital to see a competent health care professional before pursuing any sort of medicines. Do not take more of Cialis or any other medicament than is prescribed. Do not use out-of-date remedies. Take them to your local dispensary which will dispose of them for you.