"Time is passing. Yet, for the United States of America, there will be no forgetting September the 11th. We will remember every rescuer who died in honor. We will remember every family that lives in grief.
We will remember the fire and ash, the last phone calls, the funerals of the children. "
– President George W. Bush, November 11, 2001
And to honor September 11th, I apologize but, there will be no features today.
______________________________________________________________
Please grab a button and let Transformation Tuesday begin!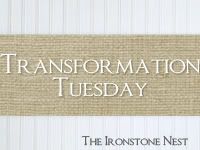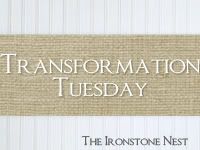 Here are the rules:
1.  Please become a follower or email subscriber of this blog.  I thank you for the support!

2.  Please link to something that is relevant to this blog's topics (please feel free to link up to 2 projects per blog).  For example, a remodel, room reveal, recipe, before & after, craft, or DIY project.  No businesses or Etsy shop links please.  This is for projects ONLY.

3.  Link to your specific post, NOT your home page, please.

4.  Please add the Transformation Tuesday button or a link to this post to your post so more people can learn about the party . . . the more people that see the button, the more people that will see your posts, and therefore, your blog!

5.  Please check out a few other linked projects and be sure to leave them a comment and share some blog love!
Thank you for reading!

XOXO
Laura