I had the pleasure of shopping at a retired antique dealer's home a couple of months ago.  She had packed up her stuff from the antique mall years ago and never opened her boxes again.  Until now.  She invited me (me!) to come to her home to look through her things.  It was like a private garage sale.  I was so appreciative and I came home with some great treasures.
One of the things I bought from her was this adorable, little, white, antique lamp:
But it needed a new shade, so I went to Target and purchased a white one for $9.99.  I wanted to put it in our daughter's room, but the plain white shade just didn't cut the mustard for me.  I wanted some pizzazz.  I wanted something more than just a boring white shade.
I wanted to embellish it somehow and I remembered seeing cute felt flowers at Michael's during one of my weekly trips.  I certainly could have made some felt flowers, but for $2.99, these embellishments were perfect and they saved me a little time because they were already made and they came with little pads on the back.  The pads were the perfect spot for a dollop of hot glue.
I put the pale pink one on first and the hot pink flower on next.
And there you have it!  It was that simple!  Now the lamp has some personality and it looks adorable in her shabby pink room!
Just like the lampshade, we've had this "some assembly required" bookshelf hanging around our house for a while now.  You've seen them in stores.  It's a boring, brown bookshelf.
Boring no more!!  I painted it with Annie Sloan Chalk Paint in Old White and added some fabric to the back of it with Mod Podge:
That boring brown book shelf has some personality now, too.  I fell in love with the creamy white paisley fabric at Joann Fabrics and I knew I had to find a use for it.
Now I think this book shelf would look great in a feminine office space, or even a craft room.  It's been completely transformed.  It doesn't even look like the same piece of furniture anymore!
With a little vision, creativity, Mod Podge or hot glue, you too can turn a plain store bought item into a customized "oh what a neat idea" item for your home.  Don't be afraid to make it your own!
Linking to: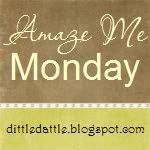 Americans who are facing divers heartiness problem, such individuals can get medicines from the Web without order. To buy remedies online from a having a good reputation source is safe. People get millions divers medicaments online. Far-famed are medicines which are used to reduce treat pain caused by cramp etc. There are varied other medications. What about how does cialis work and sexual heartiness problems? Likely every man knows at least something about Does Cialis Work. Also known as erectile disfunction is defined as the inability to attain an erection suitable for intercourse. Luckily many problems with sexual soundness can be solved. Sometimes men who drink excessively like amphetamines find it embarrassing to get an erection and turn to erectile dysfunction medicines for a temporary solution. If you have unpleasantness getting an hard-on, it's vital to see a competent health care professional before pursuing any sort of medicines. Do not take more of Cialis or any other medicament than is prescribed. Do not use out-of-date remedies. Take them to your local dispensary which will dispose of them for you.