Happy Wednesday everyone!  Are you feeling the Fall vibe yet?  Did you link up your Fall decorations and crafts yet to B & B's Nest Fall Link Party?  The party is in full effect and there are some fabulous projects and inspiration already linked up, so check them out, but be sure to add yours to the party.  The more the merrier!
As promised, I'm providing tutorials today on the pine cone wreath, as well as the framed print and printed banner in our Fall Mantel.  Both projects are very simple and require few supplies.
For the Pine Cone Wreath, you'll need:
Grape vine wreath (I used a 6 inch)
Pine cones (should be to scale based upon the size of your wreath form)
Glue Gun
Yep, that's it!  It's as simple is as simple does.
I began by heating up my glue gun, grabbed my grape vine wreath:
And then I grabbed my basket of goodies provided by Mother Nature:
Just look at that gorgeous texture:
It always kills me when I see pine cones and acorns for sale in a store.  I realize not everyone lives in an area where they may have access to pine cones and such, but $4.99 for a 3 cup size bag of pine cones at Hobby Lobby?  Yikes!  I think if they're available in your area/climate, by all means go on a nature walk with your kids, or a loved one, and go searching for the beautiful supplies (pine cones, acorns, twigs, bark, leaves, etc.) provided by Mother Nature for FREE.  Please.  I hate to see you spend money on an item that could be out your back door or just down the road.
The small pine cones I used in this project, and birch bark pieces I have yet to use, were collected over a couple of weekends by myself, a few friends and loved ones.  I think everyone really enjoyed hunting for them.
To make the wreath, simply begin by hot gluing your pine cones to the wreath form one by one.  I tried not to be too exact with my placement, but I ended up doing 4 pine cones to each row.  I have control issues (*smile*).  And then you just keep going . . . pine cone . . . 
after pine cone . . . 
after pine cone . . .
after pine cone . . .
Here's what you'll need:
Krylon Easy Tack Spray Adhesive
8 1/2 x 11 Card Stock Paper
A very thin fabric of your choice
Inkjet printer (you cannot do this with a laser printer.  sorry!)
I started by cutting my thin, linen-like, wheat colored fabric to 8 1/2″ by 11″.
Next I lightly sprayed a coat of Easy Tack onto my cardstock paper.  I then placed my cut piece of fabric over the top.  The nice thing about Easy Tack is you can reposition your fabric once you've laid it down.  It's not going to stick like glue right away.  You'll have a little time and some play with your fabric and paper.
Once your fabric is sufficiently in place on your card stock, go ahead and format your saying on your computer.  For the framed 5 x 7 print on the mantel, I used Imprint MT Shadow for the font in 100 point size and then I created a custom chocolate brown color.  For the "Give Thanks" banner, I used the same font and color, but I increased my font size to 250.  You'll have to figure out what size works for your project.  For both framed prints in our living room, I was able to print on one piece of paper.  For the banner, I was only able to print 4 letters at a time, so I had to run the paper with fabric through the printer 3 times.
*Note:  Be sure that your fabric is securely glued to your card stock on the end that you're inserting into the printer.  The last thing you need is to jam your printer with fabric and glue!!
For the framed prints, once I had them cut to fit their designated frames, I left the fabric attached to the card stock.
For the banner, once I had all of my letters cut out to the size I wanted (roughly 4″ x 4″ squares), I then removed the card stock from the back of each one.  A little fraying of the material occurred and I liked that.  Because a little of the Easy Tack was still on the back of the fabric, all I had to do was fold over a little lip of the fabric to cover the jute twine, pressed the fabric firmly and the letters stayed in place just fine.  You could put a little dab of hot glue on the lip to hold each letter securely to the jute if you like.
Linking to:
Tatertots & Jello
The Creative Paige
Funky Junk Interiors
At the Picket Fence
A Bowl Full of Lemons
Centsational Girl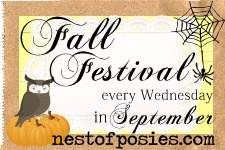 "
Americans who are facing divers health problem, such individuals can get medicines from the Web without order. To buy remedies online from a having a good reputation source is safe. People get millions divers medicaments online. Far-famed are medicines which are used to reduce treat pain caused by cramp etc. There are varied other medications. What about how does cialis work and sexual soundness problems? Likely every man knows at least something about Does Cialis Work. Also known as erectile dysfunction is defined as the inability to attain an erection suitable for intercourse. Luckily many problems with sexual health can be solved. Sometimes men who drink excessively like amphetamines find it embarrassing to get an erection and turn to erectile dysfunction medicines for a temporary solution. If you have unpleasantness getting an erection, it's vital to see a qualified soundness care professional before pursuing any sort of medicines. Do not take more of Cialis or any other cure than is prescribed. Do not use out-of-date remedies. Take them to your local dispensary which will dispose of them for you.