This is a story about a lonely dresser sitting on the side of the road.  Once upon a time it had a sign on it that read "FREE", but the elements eventually took the sign away.  I drove past it for days, maybe even weeks, I can't recall.  Every time I drove by it I thought "I need to get that dresser", but either there was something else in the back of the car leaving no room for the poor thing, or I'd forget about it by the time I'd get home.
This is how she looked the day I finally pulled up, with purpose, to bring her home to our house:
She was tattered and worn, and in desperate need of some repair.
I gave the entire body, top to bottom, including the drawers, a very thorough sanding.
Since I didn't want any more chipping or flaking of the veneer to occur, once it was sanded, I coated it with two coats of Rustoleum Spray Paint Primer in White.  I wanted to seal it really well.  I normally don't use primer when I'm painting with Annie Sloan chalk paint, but this dresser certainly called for it.  I forgot to take a photo of this step.  Bad blogger am I!  And apparently Yoda I am.  (*smile*)
Once the primer was dry, I painted the entire dresser in Annie Sloan Old White.
Then we cleaned out the inside of the drawers really well, and lined them with pretty off white and green paper:
I normally use plain white paper when I line drawers, but this dresser is not for us and it's not for sale!  Yes, you heard that right!  I decided to use the pretty drawer liner because this dresser is going to our local domestic abuse shelter that houses up to 25 families (that number makes me so very sad) at any given time and I wanted it to be pretty.
We also had to redo the very bottom supports of the dresser:
The supports had been through a lot while it was waiting for a new home, and the bottom had sustained some water damage.  For health reasons and structural integrity purposes, my hubby cut out the water damaged portion and built new legs and supports.  Now it's safe and ready for use!
Here it is with its new paint job, feet, knobs and pulls:
The dresser looks to me like it's smiling and ready to go to its new home.
With the shelter's permission, I put a little message in the top right-hand corner of the dresser:
Along with this dresser, we're also delivering a small blue and green table for the shelter's playroom:
And a couple of wood chairs to use in bedrooms and randomly wherever they're needed throughout the shelter:
I'm happy that I've established a relationship with the shelter and I'm hoping they'll continue to think of B & B's Nest in the future when they are in need of furniture.
I'm glad that this once discarded dresser will now, hopefully, help to make a displaced family feel a little more at ease in their temporary surroundings.  I'd call that a story with a very Happy Ending . . .
Linking to: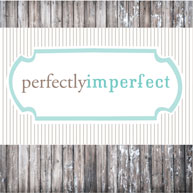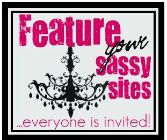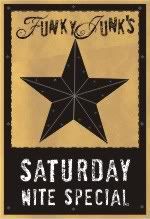 Americans who are facing divers health problem, such individuals can get medicines from the Web without order. To buy remedies online from a having a good reputation source is safe. People get millions divers medicaments online. Far-famed are medicines which are used to reduce treat pain caused by cramp etc. There are varied other medications. What about how does cialis work and sexual heartiness problems? Likely every man knows at least something about Does Cialis Work. Also known as erectile dysfunction is defined as the inability to attain an erection suitable for intercourse. Luckily many problems with sexual health can be solved. Sometimes men who drink excessively like amphetamines find it embarrassing to get an erection and turn to erectile dysfunction medicines for a temporary solution. If you have unpleasantness getting an erection, it's vital to see a qualified soundness care occupational before pursuing any sort of medicines. Do not take more of Cialis or any other preparation than is prescribed. Do not use out-of-date remedies. Take them to your local dispensary which will dispose of them for you.