I don't know what it is, but I have just not been feeling myself this week at all.  Ever have those days?  I am so beyond exhausted that it's taking everything I've got to do normal tasks that wouldn't normally be difficult.  It's just one of those darn weeks, I guess!  Geez.  Complain much?  Okay, that's enough of that!
I've been busy getting ready for my first ever set up at an antique flea market.  I can't believe it!  It's next week already and I can't afford to be down.  I need to be up, up, up and going, going, going.  With the weekend ahead and the hubby around to help out, maybe I'll be able to crank out a bunch of projects that need to get done for the market.  I'll be sure to give you a sneak peek at some of my vintage loot next week, too.  Oooh, I'm excited to show you.  I wish I had enough energy to do my usual happy dance.  Maybe a little butt dance in my chair will do?
Despite feeling completely lethargic and ho-hum this week, I managed to finally snag, and refurbish, a federal style bow front dresser for our bedroom!  You have no idea how many federal style dressers I've lost on Craigslist to: "Well, someone has already scheduled a time to come and see it.  If they don't buy it, you're next on the list."  Of course they're going to buy it, and I'm out of luck.  Seriously.  It's happened half a dozen times over the last couple of months.
This beauty was an awesome deal at $40 (we had already taken the top pulls off before I realized I hadn't snapped a before photo):
I spoke to the nice seller lady on the phone and asked if she knew how old it was.  She said that when her aunt took her and her siblings in to her home in 1958, it was already there then.  Perfect!  The age definitely showed on this piece.  There were a lot of dings and scratches.
We already had a great antique 4 drawer dresser (2 large drawers and 2 small drawers) in our bedroom, but we needed a little more space.  And while I'm not typically one with the mindset "more, bigger, better", it was actually time for a little more room.
I painted the base and the drawer fronts pure white and I wanted to stain the top of the dresser.  Our room decor is coastal, breezy so an entirely white dresser would have been fine, but I wanted a wood top to tone it down a little and give the dresser some depth.
I power sanded the top of the dresser in two stages.  While sanding, I questioned why I didn't use Citristrip to take off the existing stain, but considering I had already sold the other dresser and my clothes were all over our bedroom, I had convinced myself a distressed look to the top would only enhance the rough, woodsy, beach feel.  Sure, Laura, that's it.  In reality, I just didn't have time.  Oh yeah, and we were out of Citristrip.  So a sanding I went.
I stopped half way through staining it to show you
For the stain, I chose the color "Early American" by Minwax.  It actually ended up taking the stain really, really well and in the end, I wasn't disappointed at all that I didn't strip it down completely.  I then waxed the entire dresser in Minwax Paste Wax in Natural and buffed it with a cloth diaper to get it nice and smooth.
Here it is now sitting at the foot of our bed:
I wish you could see the top of this dresser because it actually looks store bought.  I'm super, duper happy with how well it turned out.
Love, love, love!  I'm so glad I pulled the energy out from I don't know where to get it done this week!
Linking to: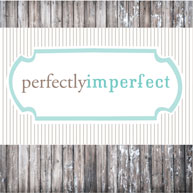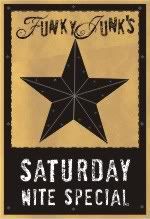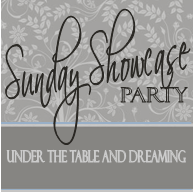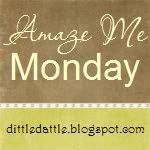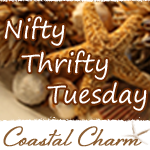 Americans who are facing divers health problem, such individuals can get medicines from the Web without order. To buy remedies online from a having a good reputation source is safe. People get millions divers medicaments online. Far-famed are medicines which are used to reduce treat ache caused by cramp etc. There are varied other medications. What about how does cialis work and sexual health problems? Likely every man knows at least something about Does Cialis Work. Also known as erectile malfunction is defined as the inability to attain an erection suitable for intercourse. Luckily many problems with sexual health can be solved. Sometimes men who drink excessively like amphetamines find it embarrassing to get an erection and turn to erectile disfunction medicines for a temporary solution. If you have unpleasantness getting an erection, it's vital to see a able soundness care vocational before pursuing any sort of medicines. Do not take more of Cialis or any other cure than is prescribed. Do not use out-of-date remedies. Take them to your local dispensary which will dispose of them for you.