Most of you have probably noticed by now my major faux pas on the lovely French Stools I showed you a couple of weeks ago.  I'm not even going to repost the photo because I feel so ashamed.  The number two stool (deux) is spelled wrong!  Doh!  Sometimes you're so close to a project that you can't see what's right in front of you.  I was so excited to link them up to all sorts of link parties that week, and all I could do was hang my head in blogger shame.
I was going to quickly redo them and repost them, until one fateful day last week . . . I'm on Craigslist several times a day looking for various items to get my little hands on.  I had been looking for more stools (a couple of pairs) so I could recreate them (correctly) to sell in my booth at Nellie's Barn Sale coming up in October.  When, lo and behold, I came across these beauties:
I had seen similar stools at TJ Maxx recently in black and I absolutely loved them!  But they were $100 per stool.  I do think our guests are worthy of sitting their behinds on a $100 stool, but I just couldn't justify the price, so I'd pass on them every time I saw them.  The ones I bought on Craigslist were $30 for the pair.  Yep.  $15 each.  That price was much easier to stomach since I have champagne taste and beer money.
I had also recently purchased these lovely captain chairs on Craigslist ($40 for the pair) from an owner of a bed and breakfast
She said they were her mother-in-law's chairs and they were given to them when they were newlyweds over 40 years ago.  I always need to know the story behind everything I buy.
I just love how worn the chairs are in all of the right places.  They now sit at each head of our dining room table.  And since rush seats remind me of the dining set I grew up with in my Nana's house, it makes sense that I'm drawn to the rush seat stools as well.
So I painted the stools black and waxed them this weekend and think they look perfect in our soon-to-be-finished kitchen/dining area (I promise to provide pictures of our entire kitchen very soon.  We're almost done!):
I distressed them ever so slightly.  I wanted them to look store bought, like the ones I saw at TJ Maxx.  I'm really happy with how they turned out and how much less expensive they were.  Double score!
Now I shall fix the number two (deux) on the French stools and they will be with me at the sale in October.  I may even do a second pair . . .
Linking to: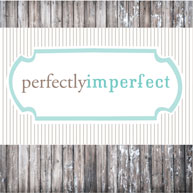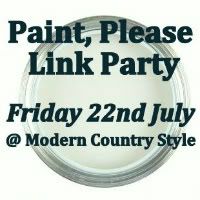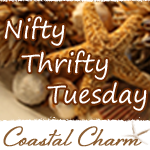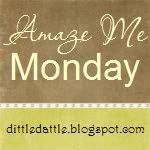 Americans who are facing divers health problem, such individuals can get medicines from the Web without order. To buy remedies online from a having a good reputation source is safe. People get millions divers medicaments online. Far-famed are medicines which are used to reduce treat pain caused by cramp etc. There are varied other medications. What about how does cialis work and sexual health problems? Likely every man knows at least something about Does Cialis Work. Also known as erectile malfunction is defined as the inability to attain an erection suitable for intercourse. Luckily many problems with sexual soundness can be solved. Sometimes men who drink excessively like amphetamines find it embarrassing to get an erection and turn to erectile dysfunction medicines for a temporary solution. If you have unpleasantness getting an hard-on, it's vital to see a qualified soundness care professional before pursuing any sort of medicines. Do not take more of Cialis or any other preparation than is prescribed. Do not use out-of-date remedies. Take them to your local dispensary which will dispose of them for you.