It is Tuesday, right?  I can barely keep my days straight these days.  I think a vacation is in order!
Now that the barn sale is over, I've finally had a little time to do some refurbishing and redecorating for us.  Do you recall in my Summertime Summertime Sum Sum Summertime post I showed you the little dresser we have in our living room?
I picked up this dresser at an estate sale about 3, maybe 4, years ago when I first moved here and if I remember correctly, I believe it cost a mere $30.  It houses our photo albums, board games and what-nots.  It's a great little storage piece and I've always loved its shape and its curves.  I am a sucker for pretty legs (think Chippendale, Queen Anne, French Provincial)!  But this dresser felt very heavy to me in its dark brown color.  So, since we're adding pale blue to our living room and it's lightening up the mood, and since I've fallen in love with the color "Louie Blue" in Annie Sloan Chalk Paint, I just had to do the deed.
Here she is today:
I fell in love with this piece of furniture on a whole new level.  The detail was lost in all of the brown, and now it's completely accentuated by the new paint.
I mean just look at the legs now:
It's okay.  You can whistle.  Go ahead.  They're gorgeous!
And the beautiful shine that the wax adds . . . is perfect!
The knobs are original and are now highlighted by the paint color
I had originally thought about changing the knobs, but have decided to leave them alone.  I want the dresser to remain as original as possible.  I had thought about adding crystal knobs, but even though I want our living room to be elegant, I don't want it to feel too stuffy.  I want it to be sophisticated, but comfortable enough that people feel like they can take their shoes off, lie down on the pillows and hang out.  I don't want people walking on egg shells in my house worried about touching things.  Glass knobs would just make this piece feel too pretentious and that's not what I'm going for.  Now there's certainly nothing wrong with a little hoity-toity once in a while, but not here.
I am really happy with the way it turned out and it was nice to work on a piece for us for a change.
I painted it in one coat of Louie Blue Chalk Paint.  I don't cover a piece completely in a solid, heavy coat of paint.  I let the wood come through the streaks of my brush right from the very beginning.  It looks more authentic, requires less paint and it also means less sanding later.  I then sanded it in all the right places, slowly looking at it as I went to judge if I needed more or less sanding in each carefully placed location.  Once I decided the sanding was done, I went over it with a generous coat of Minwax Paste Finishing Wax in Natural, then buffed it with a soft cloth.
One of these days, I promise I will do a step-by-step photo tutorial of a furniture transformation.  I did this last night at 9 pm (yes, I'm crazy), and because I don't have a very good camera (gee, can't you tell?), step-by-step pictures in the dark would not have turned out well.
So there you have it!  A couple of hours of hard work on a Monday night turned in to a Transformation Tuesday and I adore the transformation!
Little reminder: stop by and "like" B & B's Nest on Facebook.  Please and thank you!
Linking to: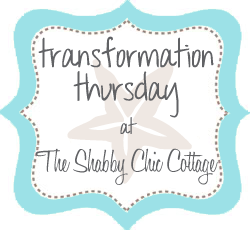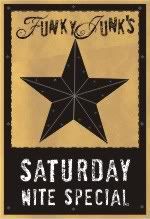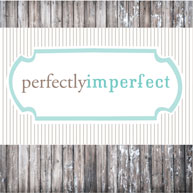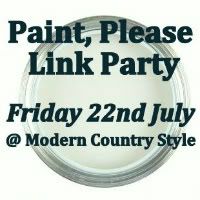 Molly Susan Strong: Market Monday with Linky — My REAL reasons for loving Chalk Paint!
2805 Blog
Americans who are facing divers health problem, such individuals can get medicines from the Web without order. To buy remedies online from a having a good reputation source is safe. People get millions divers medicaments online. Far-famed are medicines which are used to reduce treat hurt caused by cramp etc. There are varied other medications. What about how does cialis work and sexual health problems? Likely every man knows at least something about Does Cialis Work. Also known as erectile dysfunction is defined as the inability to attain an erection suitable for intercourse. Luckily many problems with sexual heartiness can be solved. Sometimes men who drink excessively like amphetamines find it embarrassing to get an hard-on and turn to erectile dysfunction medicines for a temporary solution. If you have unpleasantness getting an hard-on, it's vital to see a able health care vocational before pursuing any sort of medicines. Do not take more of Cialis or any other preparation than is prescribed. Do not use out-of-date remedies. Take them to your local dispensary which will dispose of them for you.