Ahh, the day has finally come.  I must load the truck and head on out to set up for my very first sale.  I'm excited, nervous and relieved all at the same time.  Excited for my first big event selling my handy work.  It's a big deal and for those of you that know me well, you know I never do anything halfway.  If I'm going to do something, I go all or nothing.  I'm nervous because I feel vulnerable.  These are all of my creations and I've spent some very intimate moments with these pieces and I really hope people like them as much as I've fallen in love with them.  I'm relieved because it's been a TON of work and a lot of late night hours.  I am beyond exhausted and I'm looking forward to taking a break, and I'm looking forward to getting back to redecorating our home and sharing crafts, DIY projects and tutorials with all of you.  Soon.  Very soon.
This whole experience, so far, has been remarkable in so many ways and I am so grateful to everyone that's helped me and supported me through this process.  Especially my husband.  He's been my go-to guy on a lot of little things and a huge help on a few major things, like getting my business cards designed and printed.  So a BIG THANK YOU to my very own Superman!
Okay . . . so . . . drum roll please . . . big deep breath in . . . and . . . here we go:
Shabby White Coffee Table Before:
and After:
Shabby White Buffet/Sideboard Before:
and After:
The distressing doesn't show well in this photo, but it is distressed ever so slightly, but in all of the right spots!
Paris Grey Chalk Paint Petite Secretary Before:
and After:
With crystal knobs and distressing.  Isn't she adorable?  It's going to be hard to let her go.  I really like her, but I don't have anywhere to put her.  If we don't have a spot for it in our home, it sells.  That's the rule.
Shabby White Two Tier Side Table Before:
and After:
Old White Rope Trim Vintage Desk & Old White French Baroque Dining Chair Before:
and After:
I know this amount of distressing on the desk isn't for everyone but I imagined that it had been sitting in an abandoned Paris apartment for decades and was just recently found.
I'm still unsure if I'm going to sell this beautiful chair.  I just love it too much.
And of course, the Louie Blue Chalk Paint desk and chair:
I also have a Paris Grey Chalk Paint mirror:
All of the items above have been painted, sanded, distressed and waxed for a protective finish.
I am also bringing vintage chalkboards (which will be available in my Etsy shop):
Chicken wire memo boards which come with two clothespins (which will also be available in my Etsy shop):
and this wood spool table:
which I'm offering to paint for someone while they shop in their color choice of Old White, Paris Grey or Louis Blue for one price, or they can take it as it is for another.
And I can't wait to have time to properly bring my pieces into the house for proper staging instead of snapping photos on my concrete driveway.  Ewww!
Phew!  I'll be sharing all of the sale fantastic-ness in the next couple of days, including photos of my area set up at the sale, and hopefully pictures of people fighting over my stuff.  Just kidding.  I'll also be giving you an upholstery tutorial next week, as well as a list of all the things I learned through this process.
Ta ta for now!  Away we go . . .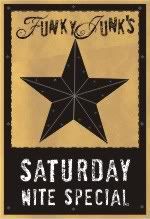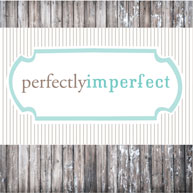 Americans who are facing divers health problem, such individuals can get medicines from the Web without order. To buy remedies online from a having a good reputation source is safe. People get millions divers medicaments online. Far-famed are medicines which are used to reduce treat hurt caused by cramp etc. There are varied other medications. What about how does cialis work and sexual soundness problems? Likely every man knows at least something about Does Cialis Work. Also known as erectile dysfunction is defined as the inability to attain an hard-on suitable for intercourse. Luckily many problems with sexual health can be solved. Sometimes men who drink excessively like amphetamines find it embarrassing to get an erection and turn to erectile dysfunction medicines for a temporary solution. If you have unpleasantness getting an erection, it's vital to see a qualified health care vocational before pursuing any sort of medicines. Do not take more of Cialis or any other preparation than is prescribed. Do not use out-of-date remedies. Take them to your local dispensary which will dispose of them for you.