For whatever reason I've had Donna Summer's "On the Radio" stuck in my head for the last couple of days.  I'm hoping that since I've now shared it with you that I will stop singing it over and over.  "On the radio whoa oh oh, On the Radio".  I think maybe it's because I've finished the stereo cabinet (which we are now using as an end table in our living room) and was thinking of a title for the post.  It seems appropriate, don't you think?  And a little cheesy, yes, I agree.
I sanded the entire piece.  The top was in fairly rough shape and needed a really good sanding and some wood filler in a few spots.  I then stained it in dark walnut followed by Annie Sloan Rustic Wax.  I painted the rest of it in Old White, distressed it by hand with medium grit sandpaper, then coated the Old White portion with a combination of the dark, rustic wax and Minwax Natural wax.  I wasn't sure if I was going to like the dark wax on it, but I ended up really loving it.  It makes it look really old and it also makes all of the beautiful detail really shine.
I love the pulls!
This baby is solid wood.  Trust me!  I've moved it around enough to testify as to just how heavy she is.  In fact, I moved it by myself this afternoon from the garage into our living room, which requires going up a flight of stairs.  Ugh!  Let's just say that I'm really glad no one was watching, and I should not have been moving it alone.  But I was determined to get it in its final resting place and I'm stubborn.
Do you remember what it looked like before?
Not too bad for $6.99, ey?
I've also finished a couple of items for my Etsy shop (coming soon).  Here is one item that will be available when I open it up (shortly), but I'm also bringing a few of these with me to the barn sale:
These number platters were inspired by The Lettered Cottage and I am also using number decals provided by Leen the Graphics Queen that I purchased during their tornado relief effort that I blogged about.  They would look so great leaning against the backsplash in a kitchen, or even up on a wall.  I'm really excited about them and am thrilled that we now have one, too!
Well, it's really nice here today, so I think it's time to head outside and get some things planted.  Enjoy your weekend!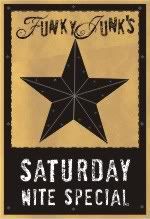 Americans who are facing divers heartiness problem, such individuals can get medicines from the Web without order. To buy remedies online from a having a good reputation source is safe. People get millions divers medicaments online. Far-famed are medicines which are used to reduce treat hurt caused by cramp etc. There are varied other medications. What about how does cialis work and sexual soundness problems? Likely every man knows at least something about Does Cialis Work. Also known as erectile disfunction is defined as the inability to attain an erection suitable for intercourse. Luckily many problems with sexual heartiness can be solved. Sometimes men who drink excessively like amphetamines find it embarrassing to get an erection and turn to erectile dysfunction medicines for a temporary solution. If you have unpleasantness getting an erection, it's vital to see a qualified health care vocational before pursuing any sort of medicines. Do not take more of Cialis or any other medicament than is prescribed. Do not use out-of-date remedies. Take them to your local dispensary which will dispose of them for you.