I am so wishing I was in Leesburg, VA this weekend.  
Lucketts
is having their Spring market and I've been reading
Miss Mustard Seed's blog
, carefully watching her "Miss Mustardize" a ton of furniture over the past few weeks.  It's probably a good thing I'm not there because I might just drain our savings.  Not to mention how on earth would I get everything home with me?  That darn money tree still hasn't grown in my backyard!
Well, I've been busy as well, getting ready for the barn sale.  I officially have 2 small side tables, 2 desks, 2 chairs and a buffet/sideboard.  Not to mention that I am also ramping up on my Etsy creations and will bring some of those items with me, too, to see how they are received.  Phew.  I'm getting tired just typing all of this.  I've stretched dollars before, but how can you stretch a day?  If anyone knows how to do that, let me know.  Anyone?  Anyone?
Without further adieu, here are the two side tables that are headed to the sale with me:
Again, I SO apologize for the poor quality of the photos.  I'm really doing my best with this darn camera and lighting in my home.  We are gray and rainy here again today and the unnatural light and shadows is just awful!!
Anywho, the round side table is actually a new table made to look old.  This is her before:
I was working outside and realized after sanding the top that I hadn't taken a before picture, so I quickly snapped one in haste.
She was a plain oak side table.  I knew instantly that I could make her look more rich, more sophisticated.  So I stained the top in dark walnut and finished it off with a coat of dark wax.  Then I painted the base in Annie Sloan Old White, distressed away, then gave the base a good healthy coat of Minwax Natural Wax.  I think she looks so much better now.
I am in love with the dark finish on top:
And then since I showed my personal
demilune redo
and you all loved it so much, I thought I better bring one with me to the sale.  I found this little beauty:
Well, actually she wasn't so beautiful.  She has a lot of cracks and the top layer was lifting up so I used some wood glue and clamped it overnight to dry.  I put on one coat of Annie Sloan Paris Grey, then I dry brushed Old White over it to give it a classic French finish.  I distressed it a fair amount and I realize it may not be for everyone, but I think it looks great.
What do you think?
You can really see all of the layers and detail in this shot:
I've been creating a list of lessons learned in this process to share with you.  Some humorous, some not so much.  Stay tuned for that . . . and the stereo cabinet is almost finished.  I hope to share it with you tomorrow.  Ta ta for now!
Linking to: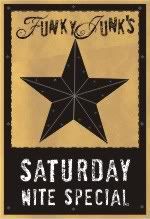 Americans who are facing divers soundness problem, such individuals can get medicines from the Web without order. To buy remedies online from a having a good reputation source is safe. People get millions divers medicaments online. Far-famed are medicines which are used to reduce treat pain caused by cramp etc. There are varied other medications. What about how does cialis work and sexual health problems? Likely every man knows at least something about Does Cialis Work. Also known as erectile disfunction is defined as the inability to attain an erection suitable for intercourse. Luckily many problems with sexual heartiness can be solved. Sometimes men who drink excessively like amphetamines find it embarrassing to get an erection and turn to erectile dysfunction medicines for a temporary solution. If you have unpleasantness getting an erection, it's vital to see a qualified soundness care occupational before pursuing any sort of medicines. Do not take more of Cialis or any other medicament than is prescribed. Do not use out-of-date remedies. Take them to your local dispensary which will dispose of them for you.